When does the 2023-24 Premier League season start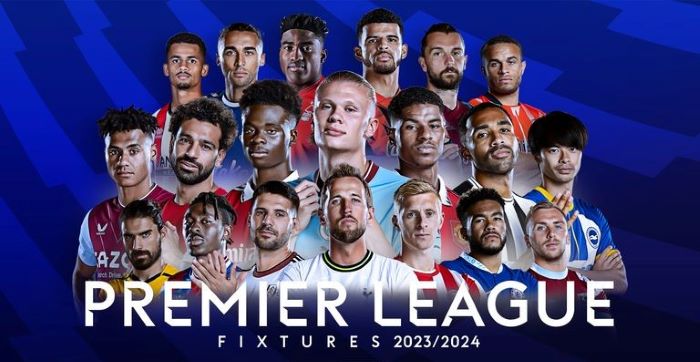 The Premier League has officially announced the start and end dates for the highly anticipated 2023-24 season.
Football enthusiasts worldwide can mark their calendars for the campaign's kickoff on Friday 11 August 2023, with the finale set to take place on Sunday 19 May 2024.
After facing significant disruptions from the COVID-19 pandemic and the FIFA World Cup 2022, which had a profound impact on the previous three seasons, the Premier League is now returning to its regular schedule.
This news brings a sense of stability and consistency to players, clubs, and fans alike.
A notable commitment for this season is the league's dedication to addressing the congested schedule during the Christmas and New Year period.
To ensure sufficient rest and recovery time, no two rounds of matches will be scheduled within 48 hours (about 2 days) of each other during this festive season.
This decision reflects the league's concern for player welfare and allows teams ample time to prepare and perform at their best.
Another important feature of the 2023-24 season is the reintroduction of the mid-season player break. Scheduled for the weekends of 13-20 January, this break allows players to recharge and recuperate before the crucial final stages of the campaign.
The break will be divided across 10 matches, ensuring consistent action throughout the season.
The upcoming Premier League season will feature 34 weekends, along with three rounds of matches scheduled for midweek and an additional round of matches set for a Bank Holiday.
This well-structured schedule strikes a balance between domestic fixtures and other significant competitions, promising a thrilling and competitive season for both players and supporters.
The chosen start date of Friday 11 August 2023 has been strategically planned to provide players with a suitable 75-day gap from the end of the 2022-23 season, allowing for ample rest and recovery before the new campaign commences.
Moreover, the season's conclusion on 19 May 2024 grants players adequate time to rest before engaging in international fixtures scheduled for June.
In addition to the Premier League season dates, the league has confirmed the transfer window periods for the summer of 23023 and winter of 2024.
The commencement of the summer transfer window is set for Wednesday 14 June 2023, with its closure scheduled at 23:00 BST on Friday 1 September 2023.
Likewise, the commencement of the winter transfer window is scheduled for Monday, January 1, 2024, and its conclusion will be at 23:00 GMT on Thursday, February 1, 2024.
These transfer window dates have been established through discussions with other prominent European leagues, such as the EFL, DFL, Serie A, LaLiga, and LFP.
The aim is to synchronize the closing dates across leagues, ensuring fair competition and a level playing field for clubs.