Spurring Excitement - Tottenham Hotspur Secures Israeli Sensation Manor Solomon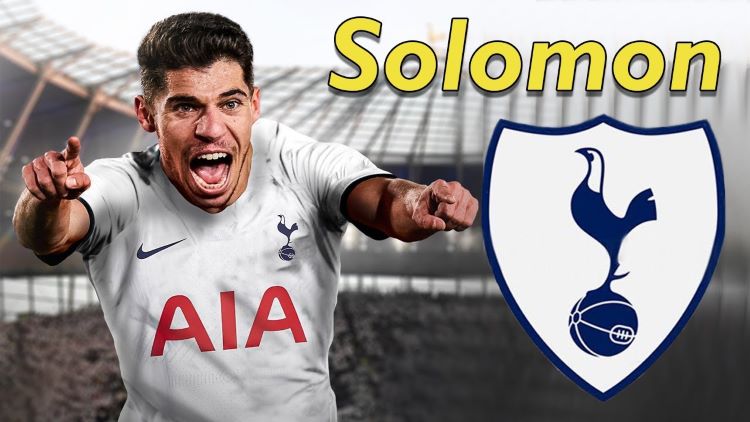 Tottenham Hotspur has made an exciting addition to their squad with the signing of Manor Solomon from Shakhtar Donetsk.
The 23-year-old Israeli winger has joined the club on a five-year contract, bolstering Tottenham's ranks for the upcoming season.
During his loan spell at Fulham last season, Solomon showcased his talent and made a significant impact.
He scored five goals in 24 appearances, playing a crucial role in Fulham's impressive 10th-place finish in the Premier League.
Tottenham's fourth addition during the summer transfer window comes with the signing of Solomon, following the earlier arrivals of Dejan Kulusevski, Guglielmo Vicario, and James Maddison.
This series of signings demonstrates the club's determination to strengthen the squad and improve upon their previous season's eighth-place finish in the Premier League.
A notable aspect of the deal is that it has been reported as a free transfer. Tottenham's ability to secure Solomon without incurring a transfer fee highlights their crafty approach in the transfer market.
It is a keen move to acquire a promising young player who has already proven his abilities in a top European league.
With 35 international caps and seven goals for Israel since his debut in 2018, Solomon brings a blend of youth and experience to Tottenham.
His performances at both club and international level have garnered attention, making his signing an exciting prospect for Tottenham fans.
As Tottenham aims to regain a place in European competition after missing out last season, the addition of Manor Solomon adds depth and quality to their attacking options.
His versatility as a winger provides valuable tactical flexibility, and his goal-scoring ability will be an asset in their pursuit of success.
Tottenham Hotspur supporters eagerly anticipate Solomon's impact on the team, and his arrival signifies the club's determination to compete at the highest level.
As the new season approaches, the signing of Manor Solomon represents a positive step forward in Tottenham's aspirations to establish themselves as a formidable force in English football once again.