Ronaldos Milestone Magic: Record-Breaking Winner in 200th Portugal Game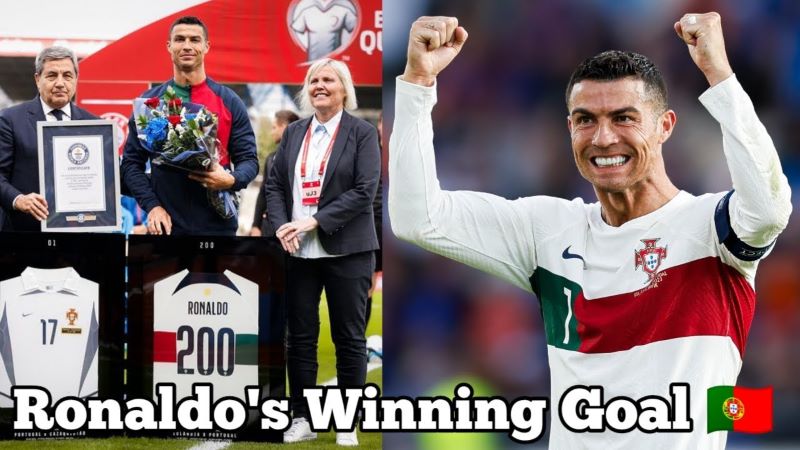 Ronaldo's goal further solidified his record-breaking tally of 123 international goals and ensured Portugal's perfect start to the Euro 2024 qualifying campaign, with four wins out of four matches.
Before the match, the 38-year-old player, who had initially represented Portugal in 2003, was presented with a certificate from Guinness World Records, recognizing the momentousness of the event.
After the match, Ronaldo expressed his joy to uefa.com, emphasizing his immense happiness at reaching the milestone of 200 international caps.
He described it as an extraordinary achievement and expressed his deep gratitude for being recognized by Guinness World Records.
Moreover, he highlighted the extraordinary significance of scoring the winning goal, making the moment even more special.
Ronaldo extended his heartfelt thanks to the stadium, Iceland, the people, the fans, and the entire team for creating an atmosphere of celebration around him.