Paul and Fury face-to-face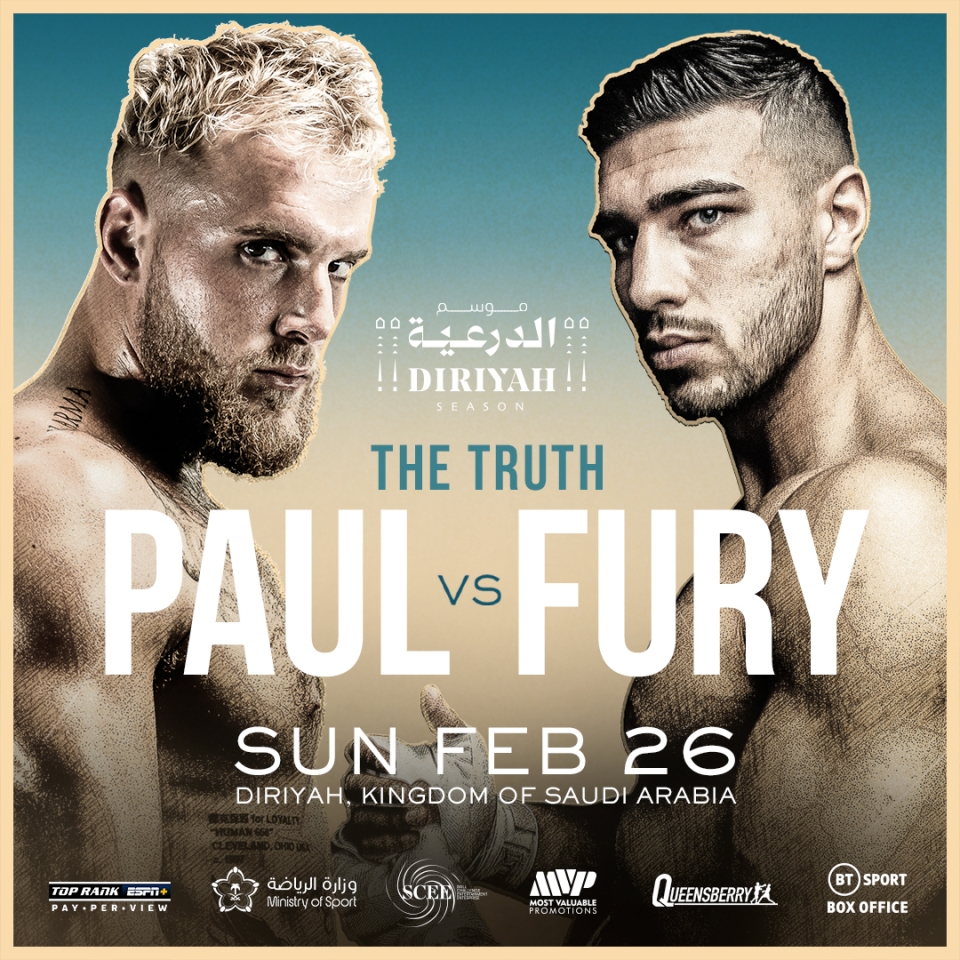 Finally, the wait is over, as we get to see Jake Paul and Tommy Fury in the ring once again very soon.
That is right; the location and date for the fight have been decided and revealed. The much-anticipated fight has been scheduled for this month, on Sunday, February 26, 2023, in Diriyah, Saudi Arabia.
The 26-year-old Jake Paul, also a YouTuber, started his boxing career in 2018. He began his professional career on December 21, 2021. He has fought six times since the start of his career. The American star has not lost a single fight until now. This will be the most awaited fight of his career so far.
Tommy Furry, 23, started his career on December 22, 2018. The British star has been a part of a total of eight fights and has defeated all his opponents up to date. This fight will decide whether it ends his winning streak or adds another win to it.
The long-awaited fight has already been cancelled THREE times.
It was first scheduled for December 18, 2019, but Fury backed out due to an infection and a broken rib, which led Paul to fight Woodly.
The second fight was to take place in the United States on the 7th of August, but it had to be cancelled due to travel-related issues.
Later, a fight was scheduled for July 7, 2022; however, that too had to be cancelled because of some weight-related issues.
The duo has had a constant feud since 2021; nonetheless, they are finally ready to settle their differences this month.
Paul has claimed that he is very excited to share the ring with a real boxer, and this is an opportunity to let the world know who Jake Paul really is.
Fury has stated that the world will witness what happens when a YouTuber faces an actual boxer.