Neymar on Al-Hilals Radar - A Potential Game-Changer for Saudi Football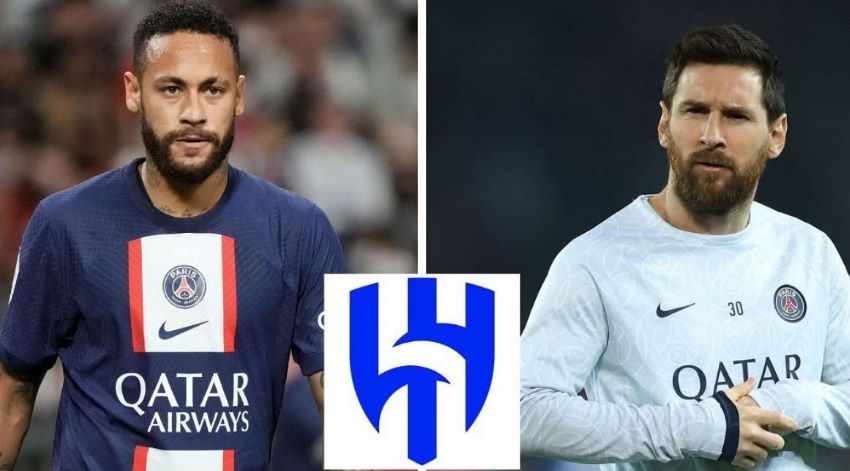 Al-Hilal, a team in the Saudi Pro League, has turned their attention to Neymar as their previous target, Lionel Messi, rejected their offer and chose to move to the US Major League Soccer instead, according to CBS reports.
Neymar is strongly linked with a potential departure from PSG this summer, although only a few clubs possess the financial resources to make such a move.
The Brazilian player has been out of action since late February due to a season-ending injury against Lille OSC, raising the possibility that he may have already played his final game for PSG.
During a friendly match between PSG and a combined starting team of Al-Nassr and Al-Hilal in January, Neymar was observed by his potential new employers.
In that match, Neymar assisted Lionel Messi's opening goal but missed a penalty in the latter stages of the first half, resulting in a 2-2 scoreline at halftime after Cristiano Ronaldo equalized.
Reports suggest that Neymar could receive an enormous annual salary of approximately €200 million if the transfer goes through, and there are discussions of a potential transfer fee of €45 million.
Although Neymar expressed his desire to conclude his career at PSG, the continuous speculation surrounding his departure in recent transfer windows indicates that a move from Parc des Princes could finally materialize.
PSG, aiming to rebuild, may not hesitate to part ways with their record signing, given Neymar's injury-prone tenure in the French capital since joining the club in 2017.
Last week, Al-Ittihad, a team based in Jeddah, announced the signing of French international Karim Benzema for an estimated annual fee of 100 million euros.
Neymar has scored 82 goals in 112 appearances for PSG in the French Ligue 1, and he has also scored 77 goals for Brazil in just 124 matches.
Although his world-record transfer to PSG did not result in winning the Champions League, Neymar has consistently proven himself in European competitions since leaving Santos for Barcelona in 2013. During his time in Spain, the 31-year-old forward won the Champions League, two La Liga titles, three Copa del Rey titles, and the FIFA Club World Cup.
If Neymar decides to join Benzema and Ronaldo in Saudi Arabia, it is likely that many more prominent names will follow suit. Despite Al-Hilal's interest in Neymar, there are currently numerous other transfer rumors circulating in the football world.