NEYMAR LIKES ANTI-KYLIAN MBAPPE INSTAGRAM POST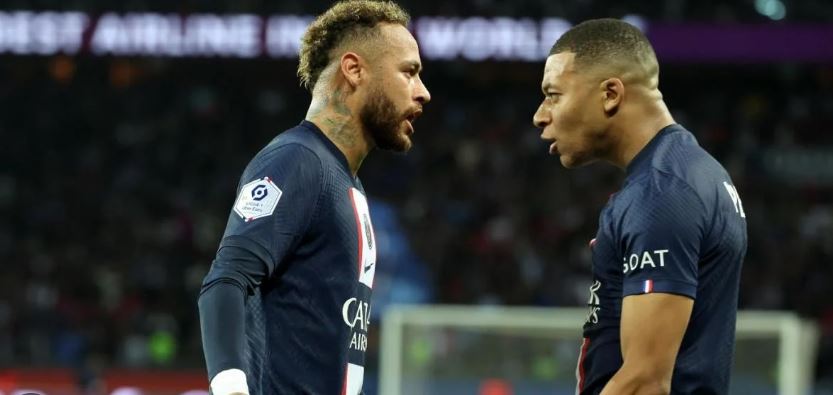 Neymar responded to a group of Paris Saint-Germain supporters who gathered outside his house and demanded that he leave the club by posting a message on Instagram. The message was cryptic but not offensive and read "Don't allow people to put you in their storm, but put them in your peace". He then liked a video from a Brazilian user, Ofuiclear, in which Kylian Mbappe was criticized. The video claimed that Mbappe, who is regarded as a "prince", was responsible for PSG's poor performance, as the team has been "the worst of the last few years" since his renewal. The video also highlighted a moment in the Champions League Round of 16 match against Bayern Munich in which Mbappe should have passed the ball to Neymar instead of taking a shot.
The PSG management and fans were also criticized in the video, with the user claiming that they had "forced" Mbappe to become a leader in the dressing room. The user called on the fans to protest against the management, rather than targeting Lionel Messi and Neymar.
Neymar, who is currently recovering from ankle ligament surgery and will be out for the rest of the season, has scored 13 goals and provided 11 assists in his 20 league appearances this season. He is contracted to Ligue 1 until the end of the 2026–27 season.