Newcastle United Unveils £55m Sensation Sandro Tonali the Rising Star of Italian Football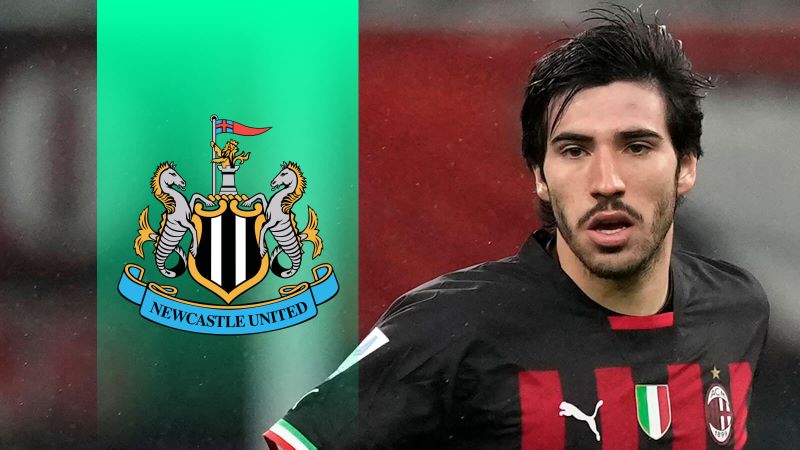 Newcastle United has successfully secured the services of Sandro Tonali, the highly sought-after Italian midfielder, in a deal worth £55 million.
Tonali, who played a crucial role in AC Milan's journey to the semi-finals of the Champions League last season, has committed to a five-year contract at St James' Park, making him the first player Newcastle has signed during the summer transfer window.
Eddie Howe, the manager of Newcastle United, expressed his delight at acquiring Tonali, praising the player's exceptional talent and highlighting his suitability for the team.
Howe stated that Tonali possessed the necessary mentality, physicality, and technical attributes to seamlessly fit into their squad.
He stated that Tonali, at the young age of 23, had already accumulated significant expertise while serving as a crucial participant in one of Europe's foremost leagues and participating in the renowned Champions League.
Howe also noted that Tonali had represented his country at the international level. He added that Tonali also had the potential to further develop and grow alongside them.
Howe expressed his excitement in welcoming Tonali to their team as they approached the upcoming exciting season.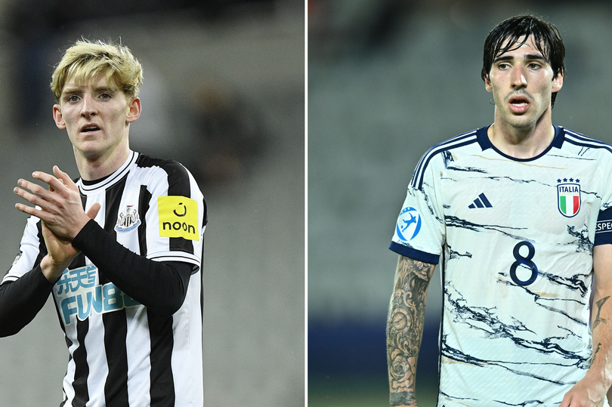 According to Anthony Gordon, a forward for Newcastle United, he described Tonali as one of the world's finest midfielders.
Gordon mentioned that he had competed alongside Tonali in the Under-21 European Championships, where both players showcased their skills.Reflecting on their shared experience, Gordon mentioned that he had been familiar with Tonali since his early days at Brescia.
He recalled watching some highlights of Tonali's performances before he joined Milan. Gordon remarked that Tonali had truly excelled and established himself as one of the premier midfielders worldwide.
He believed that this signing emphasized the ambitious direction their team was heading in.
Gordon eagerly anticipated the opportunity to play alongside Tonali.
Tonali recently concluded his participation in the Under-21 European Championships, representing his national team.
His outstanding performances not only earned him praise from his new teammate Gordon but also further solidified his status as a highly regarded player.
By securing the signing of Sandro Tonali, Newcastle United has made a significant statement of intent, bolstering their squad ahead of the upcoming season.
The Italian midfielder's skill set and potential for growth make him a valuable addition to the team, and fans eagerly await witnessing his contributions on the pitch.