Mbappe stokes a controversy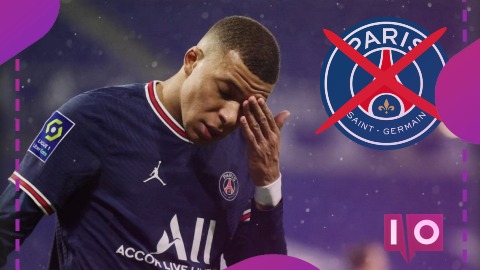 After the outstanding performance the French star showed during the World Cup 2022 in Qatar with eight goals, his total count in World Cup goals stands at 12, the same as Pele, confirming that he could be one of the top players who might be an heir to Messi's and Ronaldo's throne.
Kylian Mbappe won the World Cup 2018 at the young age of 19. He has scored 20 goals in 22 games in 2022-23. Throughout his career of 2017-23 he has scored a total of 254 goals in 366 games.
Mbappe signed a three-year contract with PSG at the Parc des Princes worth $223 million back in May 2022 which expires in June 2025. The contract can be further extended for 2 years, only if the PSG star wills so.
In October 2022, rumors began to surface that the star is seeking an out by January 2023, however, things seemed to have cooled down after that until recently Mbappe's gesture sparked a controversy.
At the event of autograph signing at the Ooredoo Tower, a fan shouted "Come back to Madrid", to which the French striker responded with thumbs up. The reaction went viral on social media causing the rumors to resurface stating that the player is still interested in Real Madrid.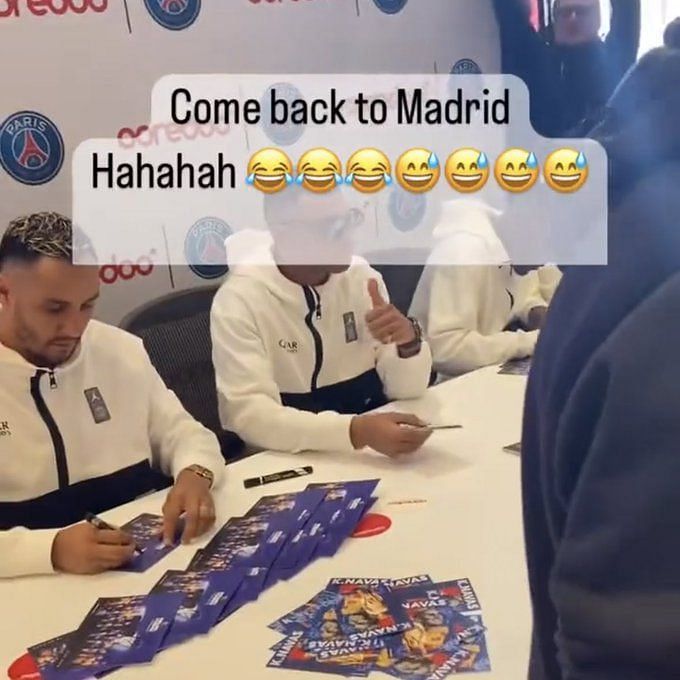 PSG extended the contract in 2022 after Real Madrid and Liverpool tried to sign the World Cup winner.
However, according to the resources, Mbappe's relationship with the club management seems to be deteriorating, also with his peers, Lionel Messi and Neymar ever since his contract was renewed.
The Brazilian star, Neymar Jr., recently avoided answering when he was inquired to talk about his friendship with Mbappe during an international breakout.
Fans however are interested to see how RM reacts to the latest situation as they cannot wait to see Mbappe wearing white one day.