Marcus Rashford to miss UEFA Europa League quarter-final game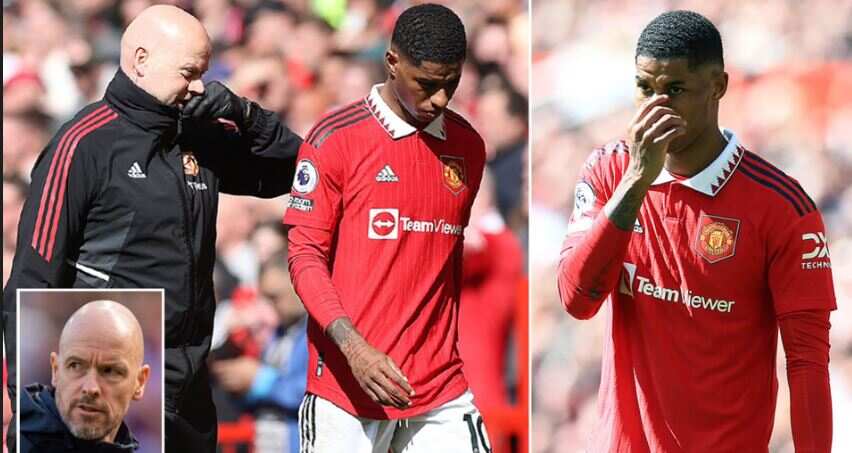 Rashford will not play for Sevilla on Thursday due to the injury he sustained during the Everton game.
While attempting to bring the ball down, the United forward appeared to suffer a groin injury. Rashford was signaled to the bench in a matter of moments and realized his afternoon was over.
The 25-year-old walked off the pitch with the aid of a physio and made his way directly down the Old Trafford tunnel, looking like he was in a lot of pain.
Rashford's injury comes at a difficult time as Manchester United gears up for eight games in the span of 25 days (about 3 and a half weeks), despite the player scoring 31 goals for club and country this season.
Manchester United are competing for a top-four finish in the Premier League as well as qualifying for the FA Cup and UEFA Europa League quarterfinals, respectively.
For their Europa League match on Thursday, Manchester United won't compromise on Marcus Rashford's health.
The information was confirmed by Manchester United that Marcus will miss "a few matches," along with an update on their roster.
Erik ten Hag, the club's manager, made a statement saying that it was a setback and he's sad about it, but he's not devastated since he believes he will recover shortly.
He also added that Rashford is positive and is already working on treatment and recovery. This will allow him to return quickly.
Hag believes it is only a matter of a few games. He mentioned that he won't go into further detail since they need to wait and observe how the injury progresses.