Manchester United Possible Transfers 2023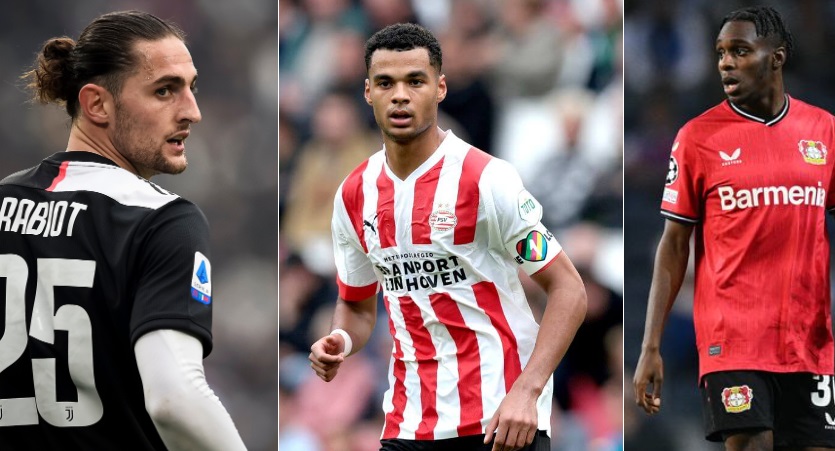 There is absolutely no denying Manchester United are on the right patch under Erik Ten Hag who has turned things around for the club since taking over. However United still dont have the squad to match that of Manchester City and for that reason we can expect them to sign atleast 2-3 players by end of summer transfer window in 2023. They might actually buy an forward to replace Cristiano Ronaldo in January window. We take a look at some of the names being mentioned or linked with United.
1. Cody Gakpo (Netherlands)
He scored three goals in recently concluded world cup and was the best player in otherwise very stale Dutch side who got knocked out again in the hands of eventual winners, Argentina. Gakpo though added to his increasing value already and he was star for netherlands in all three groups games. However he was limited once the knockout round got underway. United have been in talks with Gakpo and they could have signed him in last transfer window but opted to go for more expensive Antony. Now though with Rashford stalling new control, Ronaldo gone, Martial cant be trusted with his injury record we can see why Gakpo might be lining up for United in Jauary.
2. Adrian Rabiot (France)
Another player who was heavily linked with United before they signed Casemiro is Rabiot. He was instrumental in France run to the 2022 FIFA World Cup final. It is expected if United fail to sign Frankie De Jong again, we might see them go for short term option in Adrian Rabiot.
4. Jeremie Frimpong (Netherlands)
United are likely to seel Wan-Bassaka and Frimpong is one the radar for Ten Hag who even tried to get him at the start of the season. United need back up at the right back place with only Diego Dalot getting minutes at the moment who has been playing well and might be offered a new contract. But regardless they need someone who can be reliable when called upon.