Lionel Messi To Leave PSG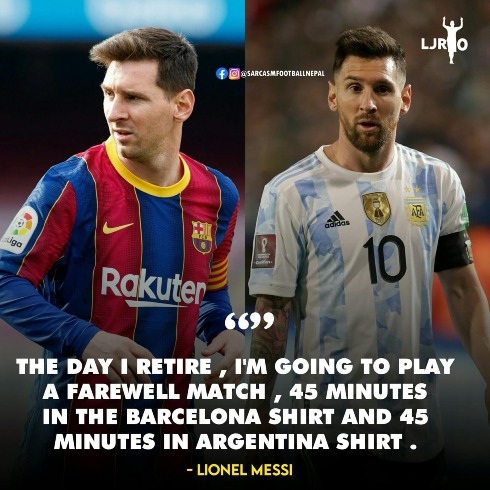 Lionel Messi to Sign a New Deal
The World Cup Star signed a two-year contract with Paris Saint Germain, and was warmly welcomed through the doors at Parc des Princes, meaning his deal apparently expires this summer 2023.
Gaston Edul, a well-known Argentinian journalist has confirmed that, there is still an option of a further extension, meaning that Messi may stay with the Parisian Club. However, according to the French Newspaper L'Equipe PSG yet awaits a 'YES' from the former Barcelona star.
With Messi being a free player by this summer, the other clubs are eagerly waiting to sign a suitable contract with the Argentinian Star.
The famous club Barcelona is hopeful about their previous most valuable star being lured back to the Camp Nou.
Apart from PSG and Barcelona many other teams including Inter Miami CF have allegedly shown interest to offer Messi a deal. It is not only the European Clubs, but Saudi Clubs also have been looking forward to tempt the seven times Ballon d'or winner, proposing a handsome salary like they have offered the Portuguese star Ronaldo.
The Saudi Club Al-Hilal, the rival club of Al-Nassr has supposedly offered a $430 million per year. Al-Hilal currently ranks third in the Saudi Pro League. If this deal is signed Messi is likely to earn a $130 million more than the current Al-Nassr star is presently earning.
Apart from Al-Hilal, another Saudi Club Al-Ittihad all set to offer Messi a deal worth $380 million per year. The Saudi Clubs are looking to grow their star power ever since Ronaldo joined their rival teams. It has also been reported that the Saudi League is also eyeing Luka Modric, Sergio Ramos, and Angel Di Maria to join their Clubs.
If the World Cup legend joins either of the Saudi Clubs: Al-Hilal or Al-Ittihad, it would prompt a comeback of one of football's great rivalries of all times.
Cristiano's transfer to Al-Nassr seemed to have hinted the end of his battle with the Argentinian star, but we can only hope that could be about to change.
What the future holds is still unknown, even to the GOAT himself.