Lionel Messi reacts to PSG suspension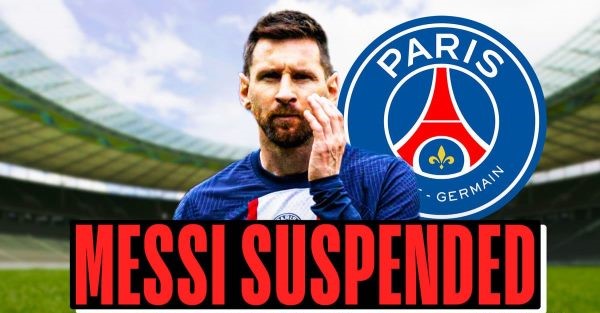 According to a league source, Lionel Messi has been suspended by Paris Saint-Germain for two weeks because of the Argentinean's unapproved journey away from the squad to handle personal business in Saudi Arabia. Messi reportedly skipped Monday's training to participate in promotional events outside of France.
Amid rumors of his potential departure from Paris Saint-Germain and a two-week suspension, Lionel Messi acknowledged that winning the World Cup with Argentina in 2022 was a turning point in his career. Although initially expected to extend his stay with the French club, Messi held off on deciding until after the World Cup. Winning the tournament for the first time since 1986 had a significant impact on the Barcelona icon's outlook, with Messi admitting that the triumph changed things for him in a way that demonstrated just how much the national team meant to him.
In a recent interview, Messi expressed his gratitude to God, stating that he had always felt that he would win the World Cup. He added that the victory was a dream come true and that everything changed for him from that day on. The prevailing view among many fans is that Messi's achievement in securing the only major trophy that had eluded him has eliminated any need to prove himself further, reducing the significance of his club-level performance with PSG.
However, Messi's recent trip to Saudi Arabia has led to speculation that he may be seeking to disprove this theory.
Despite his two-week suspension, Messi has continued to dominate headlines, with speculation over his future at PSG reaching fever pitch. As Messi's future remains uncertain, many will be eagerly waiting to see how his career unfolds and whether he will continue to make headlines for years to come.