Jose Mourinho Parts Ways with UEFA Football Board following Ban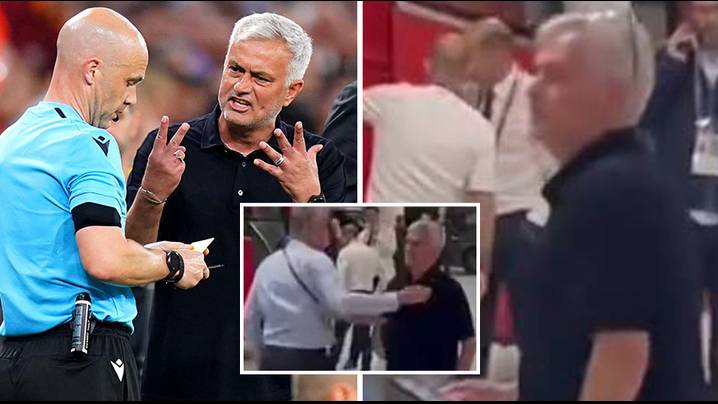 Jose Mourinho, the renowned football coach, has made a significant decision following a four-match ban imposed on him by UEFA as a result of his criticism of the referee in the Europa League Final.
In an official statement, Mourinho has chosen to distance himself from the UEFA Football Board, an advisory body composed of esteemed former players and elite coaches that provides guidance to UEFA.
This decision was conveyed to Zvonimir Boban, the director and Chief of Football at UEFA, through a letter.
It is evident that there is tension between Mourinho and UEFA President Aleksandar Ceferin, as the letter was not directly addressed to Ceferin.
Within the letter, Mourinho expressed his gratitude for the invitation to join the UEFA Football Board, but with regret, he informed Boban of his intention to no longer participate in the group.
Mourinho clarified that the conditions that initially motivated his involvement in the board no longer align with his beliefs, ultimately leading to his decision.
He kindly requested Boban to communicate this choice to President Aleksander Ceferin.
The UEFA Football Board, conceived by Boban and former referee Roberto Rosetti, was designed to include exceptional current and former players and coaches who could contribute ideas for improving the sport and its organizational structure.
Throughout the season, Mourinho has consistently voiced his strong criticisms regarding refereeing in both Italian and European matches.
The culmination of his frustration came to the forefront when he confronted English official Anthony Taylor in the stadium car park after a penalty shootout defeat to Sevilla in the Europa League Final.
This altercation was captured on camera, revealing Mourinho berating Taylor and resorting to derogatory language.
Regrettably, Mourinho's behavior also had an adverse impact on a group of Roma supporters, who subsequently engaged in verbal abuse towards Taylor and his family at the Budapest airport.
The situation escalated to the point where an individual even resorted to throwing a chair, highlighting the severity of the incident.