Introducing the Lionesses Englands Womens World Cup Squad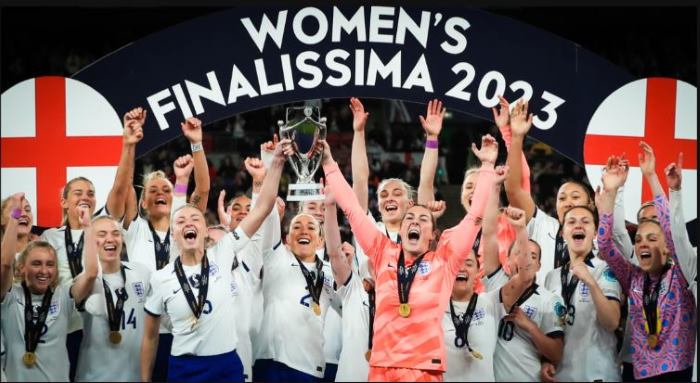 Sarina Wiegman's England prepares for another tournament after their Euro 2022 victory. Recent setbacks, including injuries to key players, haven't dampened their spirits as they head to Australia and New Zealand as tournament favorites. Wiegman announced the 23 players joining the team, and we profile each player for the upcoming challenge.
Mary Earps
30|Goalkeeper|Manchester United
Mary Earps, England's No. 1 goalkeeper, had a stellar season for Manchester United and won the WSL Golden Glove. She played a crucial role in England's recent success, including her saves in a penalty shootout against Brazil. The 30-year-old brings confidence to the team as they aim for more success in upcoming tournaments.
Ellie Roebuck
23|Goalkeeper|Manchester City
Ellie Roebuck, the reliable backup goalkeeper to Mary Earps, has gained three England caps since the Euros. She remains the first choice at Manchester City and possesses valuable experience and medals, making the 23-year-old an important part of England's present and future.
Hannah Hampton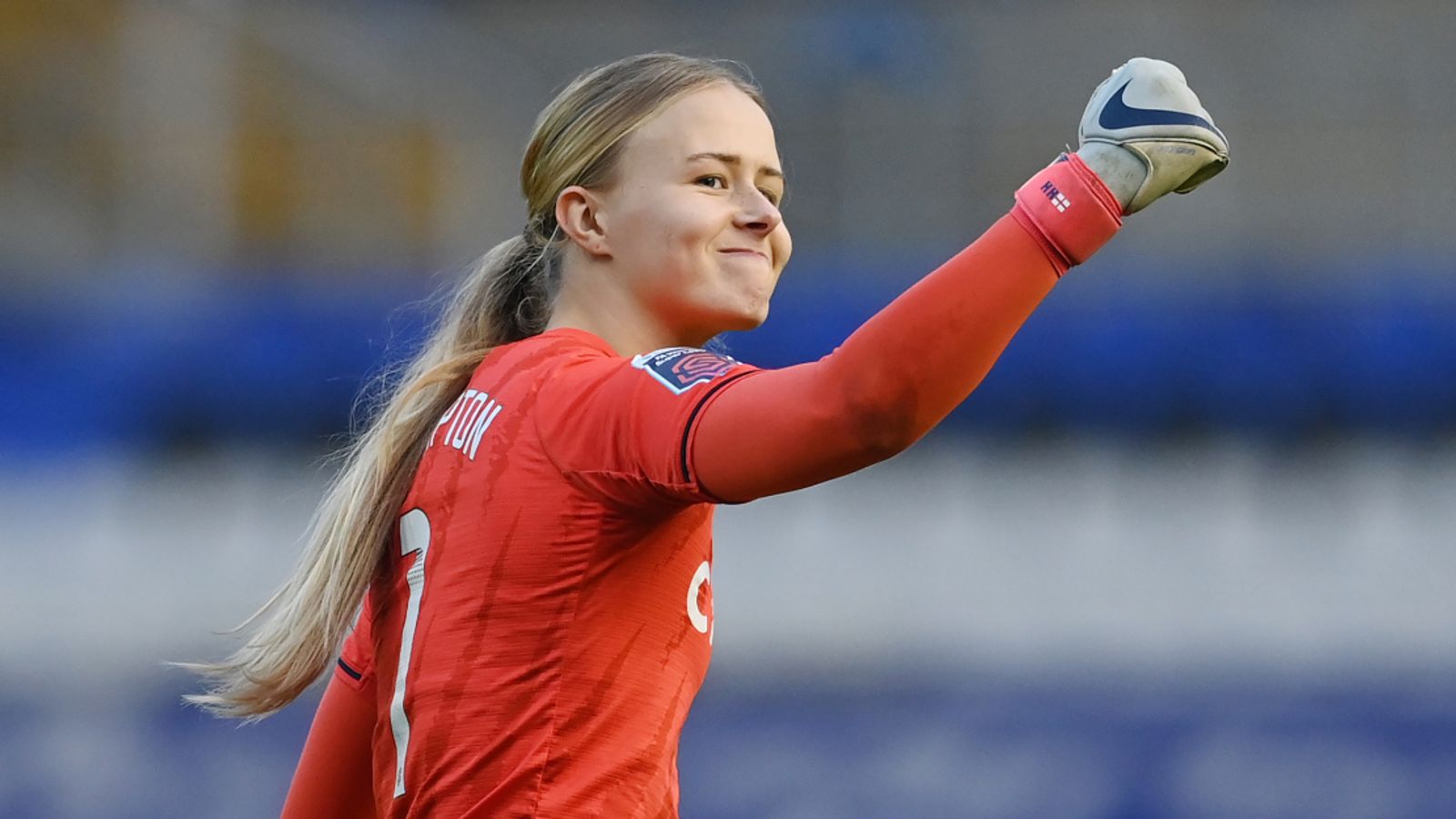 22|Goalkeeper|Aston Villa
Hannah Hampton overcame setbacks and regained her form. Dropped from England and her club squad, she underwent surgery. The 22-year-old earned a recall to the England squad, impressing her coach with outstanding performances and securing a spot in the upcoming tournament after keeping five clean sheets for Aston Villa.
Millie Bright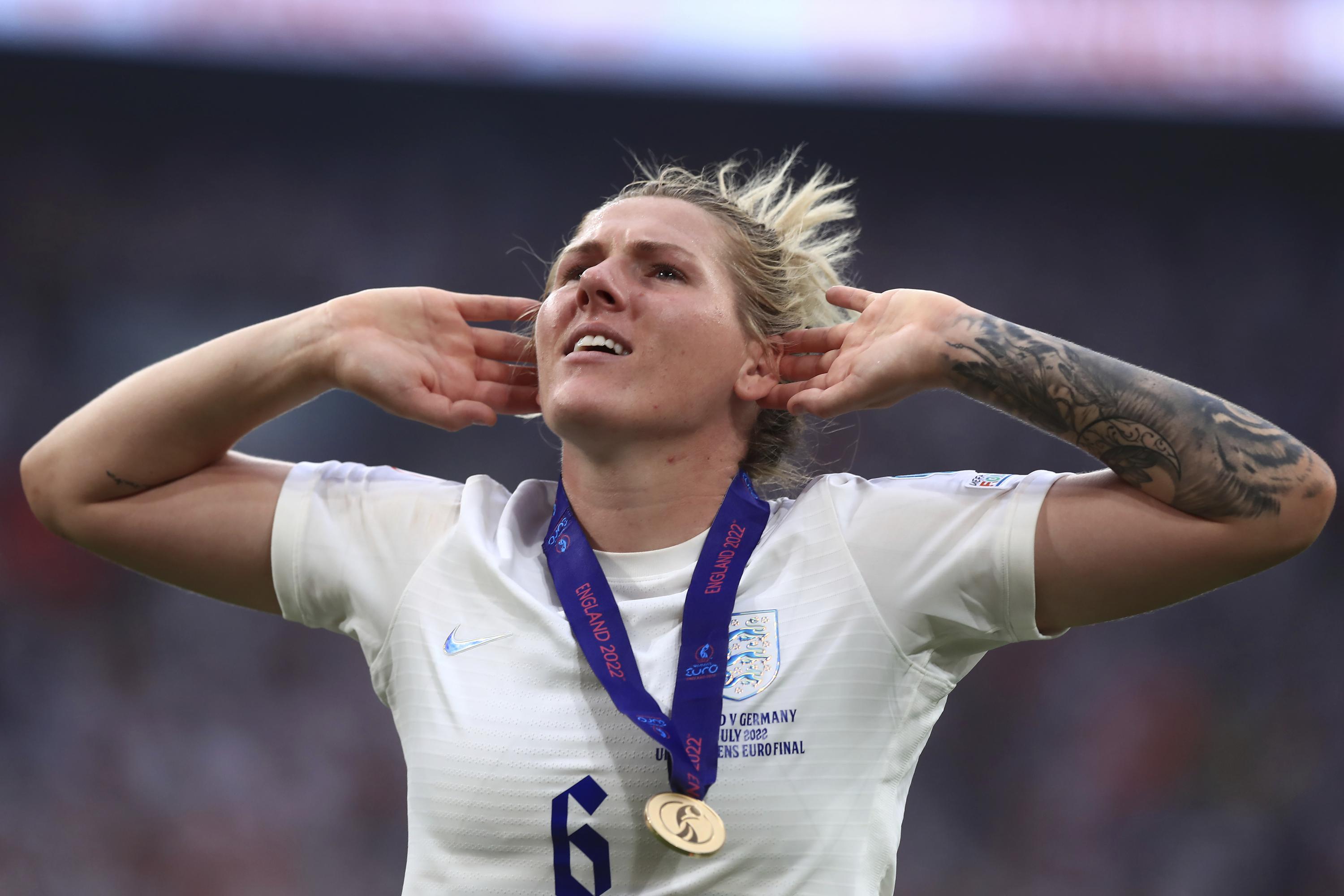 29|Defender|Chelsea
Millie Bright overcame a knee injury to captain England in the World Cup. As a vital defender for Chelsea, she contributed to their domestic title and secured multiple tournament victories. The 29-year-old's leadership and defensive skills will be crucial for England's World Cup campaign.
Lucy Bronze
31|Defender|Barcelona
Lucy Bronze, a key player in England's Euro 2022 victory, has continued to excel after moving to Barcelona. With a potential Women's Champions League win, she could secure her fourth winners medal. Despite a knee injury, the 31-year-old is set to lead England's World Cup campaign with her exceptional skills and leadership.
Jess Carter
25|Defender|Chelsea
Jess Carter had a successful season with Chelsea, winning the Women's FA Cup and WSL title, and reaching the Champions League semi-finals. The 25-year-old showcased her defensive skills with high clearances and possessions won. Versatile in position, she remains a solid option for both club and country.
Lotte Wubben-Moy
24|Defender|Arsenal
Lotte Wubben-Moy emerged as a dependable defender for Arsenal amidst their injury crisis. She featured in most of their WSL matches and helped the team reach the Women's Champions League semi-finals. Off the field, the 24-year-old spearheaded a campaign for equal access to football in schools, making a positive impact.
Alex Greenwood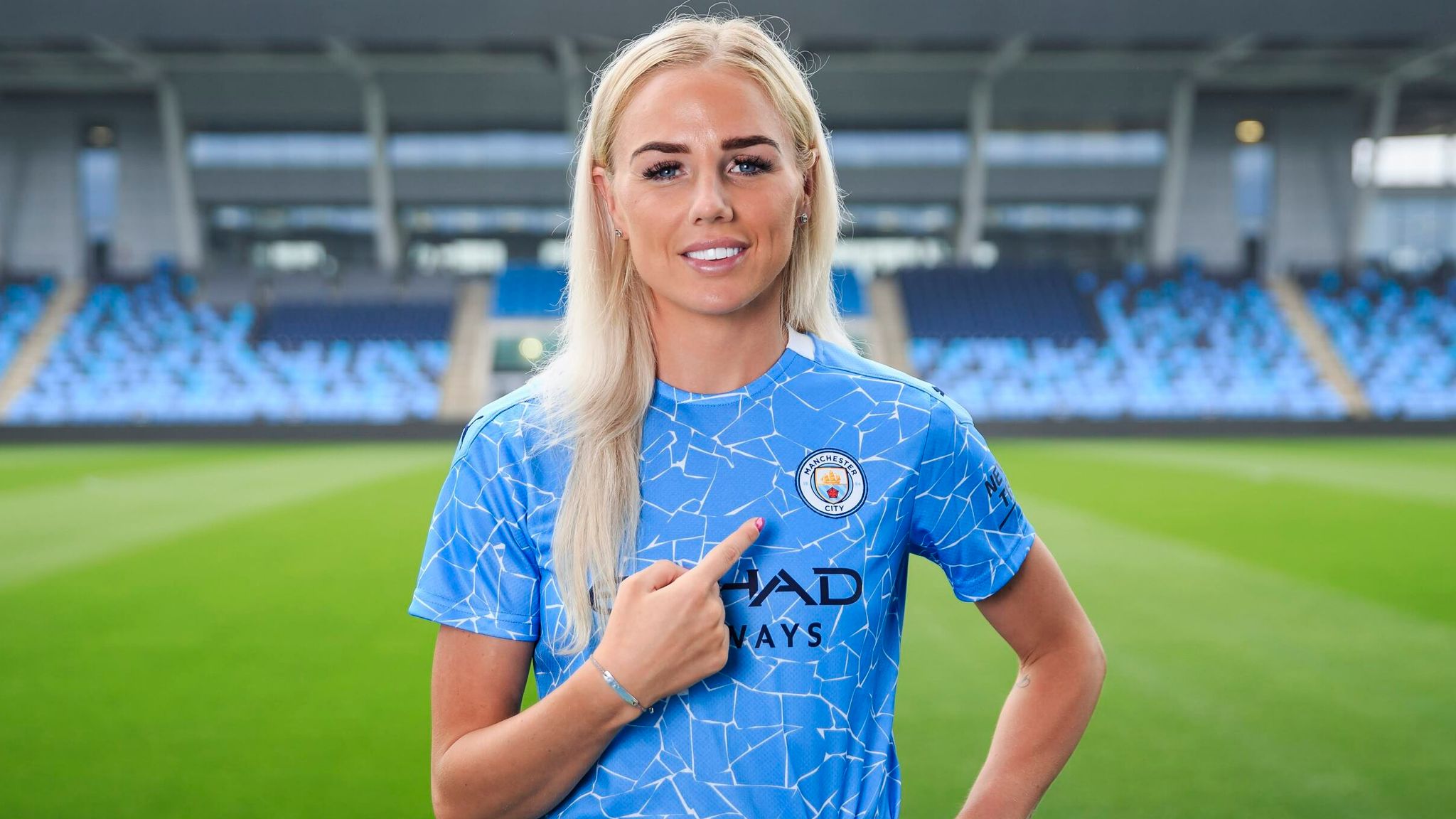 29|Defender|Manchester City
Alex Greenwood is expected to play a crucial role in England's starting lineup, either as a center-back or left-back. She brings defensive stability and set-piece expertise to the team. Greenwood's impressive defensive stats in the WSL highlight her effectiveness. As one of the experienced players, she even captained England in a game earlier this year.
Niamh Charles
23|Defender|Chelsea
Niamh Charles has quickly established herself as Chelsea's first-choice right-back, impressing with her defensive contributions. Despite being overshadowed by Lucy Bronze in the England squad, Charles has gained more international experience and showcased her potential. With her development, she is poised to succeed Bronze as the Lionesses' right-back in the future.
Esme Morgan
22|Defender|Manchester City
Esme Morgan's versatility as a defender has made her stand out. With the ability to play in multiple positions, she is composed on the ball and tactically aware. At just 22 years old, Morgan has already earned four senior caps for England and will be participating in her first major tournament. As a lifelong Manchester City fan, representing her country at the international stage is a dream come true for her.
Jordan Nobbs
30|Midfielder|Aston Villa
Jordan Nobbs, a legendary player for England, made a successful move from Arsenal to Aston Villa to secure regular football and a spot in the World Cup squad. Despite injury setbacks in previous tournaments, she has been included in her second World Cup squad and hopes to stay injury-free. Nobbs' leadership, experience, and versatility make her an asset for England.
Keira Walsh

26|Midfielder|Barcelona

Kiera Walsh, the world's most expensive player, is a crucial component of England's success. As a deep-lying playmaker, her passing and skills contribute to the team's build-up play. However, opponents may target her to disrupt England's flow. In a recent defeat against Australia, Walsh faced difficulties. Nonetheless, with Wiegman's strategic plans and Walsh's abilities, they can overcome challenges on the pitch.
Ella Toone
23|Midfielder|Manchester United
Ella Toone has established herself as a goal-scoring threat for the Lionesses. She gained recognition with her crucial goals in the Euro 2022, including the final against Germany. Off the pitch, she received the honor of having a local pitch named after her. Her growth and influence within the squad have earned her a starting role in the World Cup.
Georgia Stanway
24|Midfielder|Bayern Munich
Georgia Stanway is a key player in England's midfield and one of the world's top No. 10s at just 24 years old. After her move from Manchester City to Bayern Munich, she helped the team break Wolfsburg's dominance and achieved success in the Frauen-Bundesliga. Stanway has showcased her penalty-taking skills and has scored crucial spot-kicks for the Lionesses, making her an asset in high-pressure situations at the World Cup.
Laura Coombs
32|Midfielder|Manchester City
Laura Coombs, initially not considering England, has made a comeback to the national team after seven years. With experience from clubs like Arsenal, Chelsea, Liverpool, and Manchester City, the midfielder brings leadership and stability to the Lionesses. Known for her defensive skills and goal-scoring ability, she is expected to fulfill the important role of a hard-working defensive midfielder, akin to Jill Scott.
Katie Zelem
27|Midfielder|Manchester United
Manchester United captain Katie Zelem has earned her place in the England squad for her first major tournament after being left out of the Euros squad last year. With impressive performances for both club and country, Zelem brings leadership and valuable midfield skills to the team. While she may start from the bench, her contributions can make a significant impact for the Lionesses this summer.
Rachel Daly
31|Forward|Aston Villa
Rachel Daly has undergone a striking transformation after her rotational role as a left-back at the European Championships. Moving to Aston Villa, she became a prolific goal scorer, breaking the record for most goals in a Women's Super League season and winning the Golden Boot. Daly's versatility, link-up play, and aerial ability make her an asset for England, providing depth and options in the forward position.
Lauren Hemp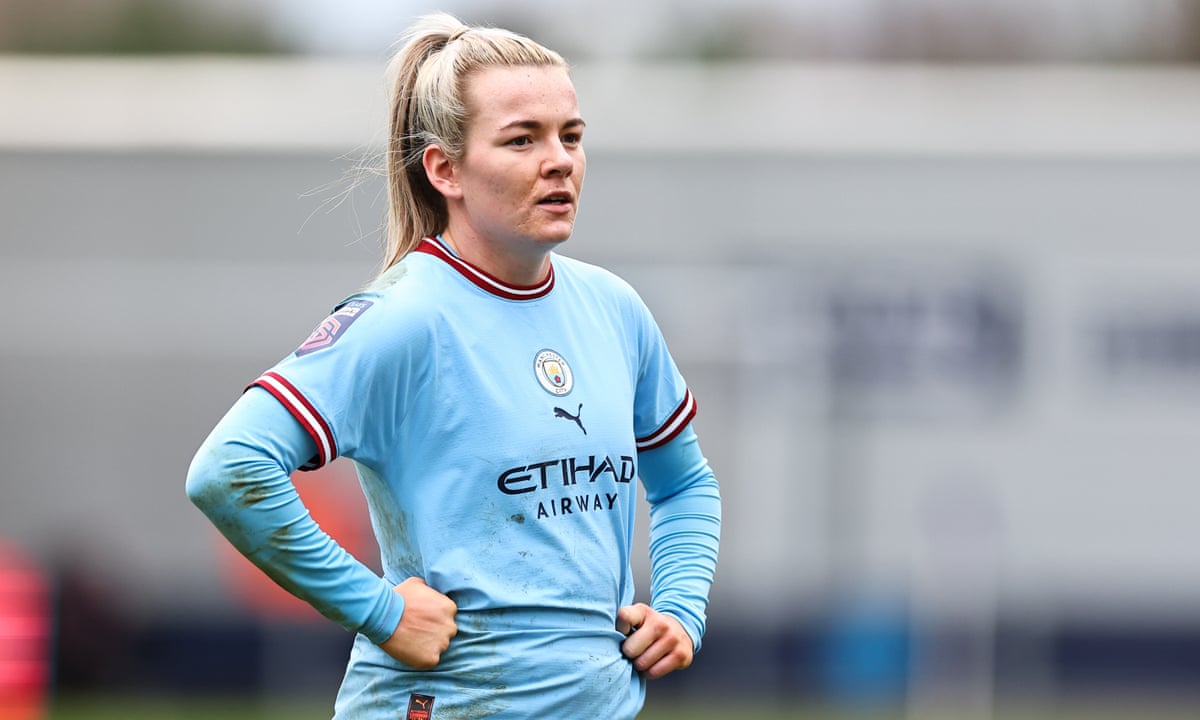 22|Forward|Manchester City
Lauren Hemp, a key player from the Euro 2022 squad, aims to make a significant impact in England's quest for World Cup glory. With 10 international goals in 35 games, the 22-year-old forward started in all six matches during England's European triumph. Despite Manchester City's challenging season, Hemp delivered seven goals and six assists, including crucial goals against top rivals Chelsea and Arsenal, showcasing her ability to perform in important moments.
Chloe Kelly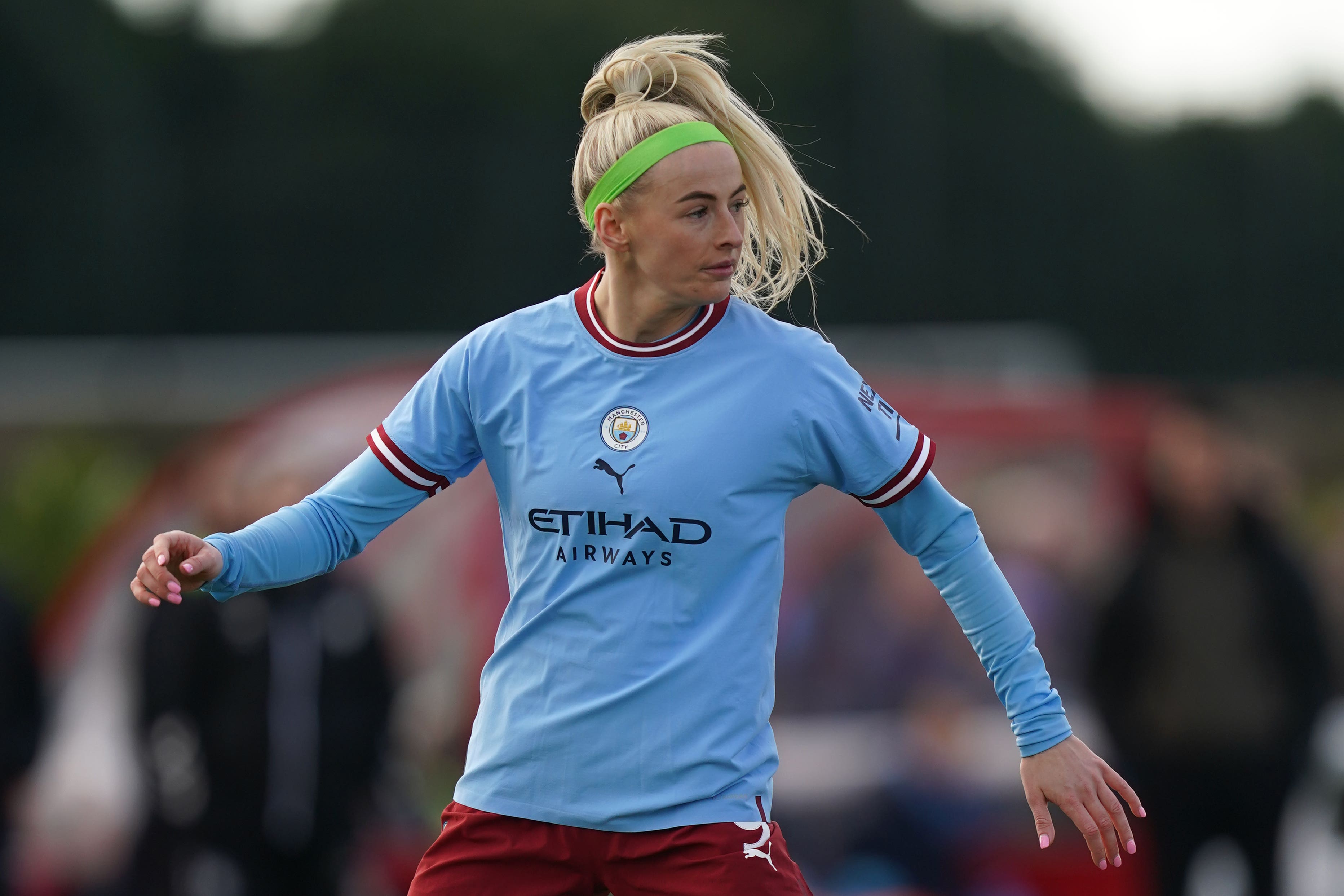 25|Forward|Manchester City
While her starting position in the upcoming World Cup is still uncertain, Kelly's exceptional performances, recognized with the WSL Player of the Month award, demonstrate her talent and determination. As the leading creator of chances and assist provider in the WSL, her presence, whether as a starter or substitute, holds the potential for a significant impact in the tournament.
Alessia Russo
24|Forward|Manchester United
Alessia Russo, known for her impactful performances off the bench at the Euros, with 11 international goals, including four at the tournament. Her impressive record in the WSL includes ten goals and high rankings for shots and big chances scored. Russo's strength, height, and goal-scoring instincts will be crucial in England's World Cup campaign, although she aims to improve her recent goal-scoring form for the national team.
Lauren James
21|Forward|Chelsea
After being given her senior debut by Wiegman, James has showcased her talent on the international stage, scoring her first goal in a commanding performance against South Korea. Regarded as one of the game's most technically gifted players, her abilities and potential are highly anticipated. Having excelled in Chelsea's successful season, the question remains if James can now make a significant impact on the grandest stage of all.
Katie Robinson
20|Forward|Brighton
After making her senior debut in November 2022, Robinson has earned four caps and impressed in her first start against Italy, earning Player of the Match and providing an assist. Overcoming an ACL injury, she has become a key player at Brighton and her inclusion in the World Cup squad has been somewhat surprising. Robinson has spoken highly of her experience training with the senior team and working with coach Sarina Wiegman.
Bethany England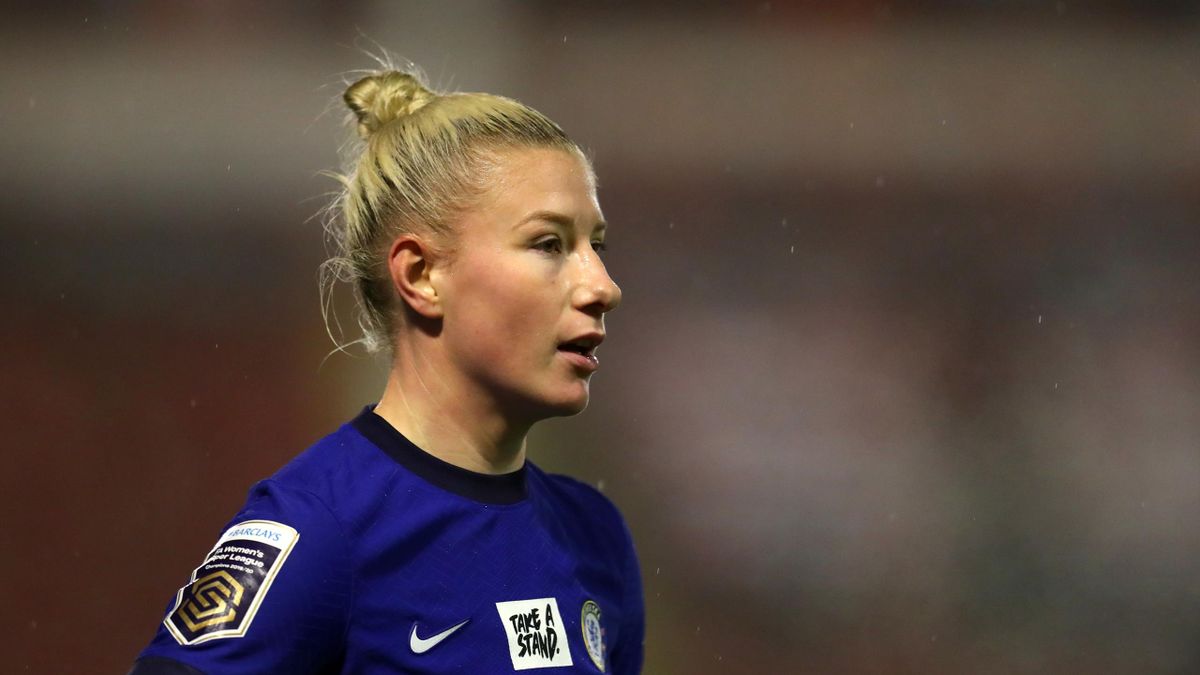 28|Forward|Tottenham
Bethany England, after leaving Chelsea for Tottenham, aims to rejuvenate her international career and secure a spot in the World Cup squad. Despite being left out of recent squads, her impressive form at Tottenham, scoring 12 goals in 12 WSL games, makes her a compelling choice for Wiegman and a strong competitor for the forward position.
Maya Le Tissier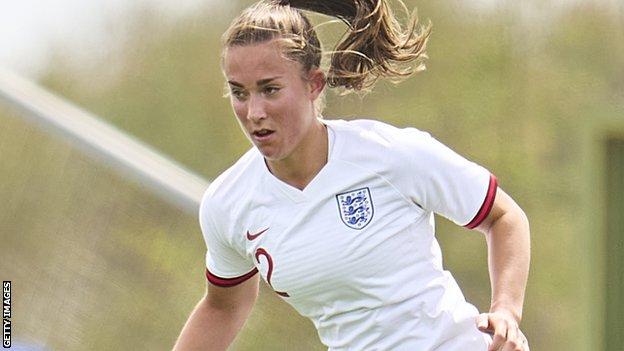 21|Defender|Manchester United
Maya Le Tissier, named as a standby player for the Lionesses, has showcased her talent as a center-back for Manchester United. Having represented England at various youth levels, she received her senior call-up in November and has impressed with her versatility, excelling as both a right-back and a right-sided center-back.
Jess Park
21|Forward|Manchester City
Jess Park made an impact in her international debut for England, scoring shortly after coming on as a substitute against Japan. She has been named as one of the standby players for the World Cup squad and is known for her abilities as an exciting winger who can both create and score goals. Park spent the recent season on loan at Everton, impressing with five goals and five assists before suffering an injury.
Emily Ramsey
22|Goalkeeper|Manchester United

Emily Ramsey, on loan from Manchester United, impressed as the goalkeeper for Everton in the WSL. Despite facing a high expected goals total, she conceded only 10 goals in eight appearances, contributing to Everton's successful season. Although she has yet to earn her first senior cap, Ramsey's progress suggests that an England appearance is on the horizon.