How to watch CONCACAF Gold Cup Live Stream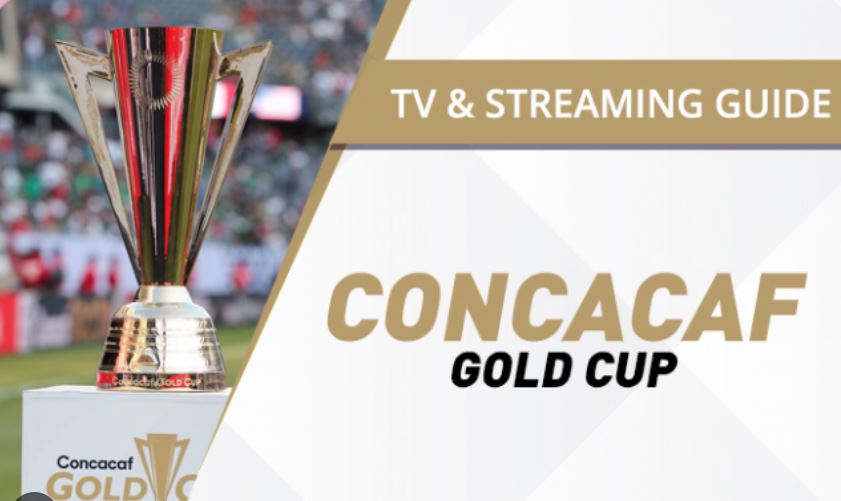 The matchups for the 2023 CONCACAF Gold Cup Quarterfinals have been officially announced by Concacaf. The games will be held on July 8 and 9 in the AT&T Stadium in the Dallas metropolitan area and the TQL Stadium in Cincinnati, Ohio, respectively.
Fans are eagerly anticipating these matches as the top teams from each group compete for a spot in the semifinals.
The Quarterfinals feature the following teams:
United States and Jamaica from Group A, Mexico and Qatar from Group B, Panama and Costa Rica from Group C, and Guatemala and Canada from Group D.
The Quarterfinal doubleheaders are scheduled as follows:
Saturday, July 8, 2023
Venue: AT&T Stadium, Arlington, TX
QF3: 7:00 PM ET (12:00 AM BST– July 9) Panama vs. Qatar
QF4: 9:30 PM ET (02:30 AM BST – July 9) Mexico vs. Costa Rica
Sunday, July 9, 2023
Venue: TQL Stadium, Cincinnati, OH
QF1: 5:00 PM ET (10:00 PM BST) Guatemala vs. Jamaica
QF2: 7:30 PM ET (12:30 AM BST – July 10) United States vs. Canada
Concacaf has also revealed the schedule and venues for the Semifinals:
Wednesday, July 12, 2023
SF2: 7:30 PM ET (12:30 AM BST – July 13) WQF2 vs. WQF3
Venue: Snapdragon Stadium, San Diego, CA
SF1: 10:00 PM ET (03:00 AM BST – July 13) WQF1 vs. WQF4
Venue: Allegiant Stadium, Las Vegas, NV
The winners of the Semifinals will compete in the highly anticipated Final on Sunday, July 16, at SoFi Stadium in Inglewood, California.
The Final is scheduled to kick off at 7:30 PM ET (12:30 AM BST – July 17) and promises to be an exciting showdown between the victors of the Semifinals.
Soccer fans are eagerly awaiting these matches, as the CONCACAF Gold Cup continues to showcase the immense talent and passion within the confederation. With memorable moments already witnessed in the tournament, the Quarterfinals, Semifinals, and Final are expected to deliver even more excitement and unforgettable moments on the path to crowning the new CONCACAF Gold Cup Champions.
So mark your calendars and get ready for a weekend of intense soccer action as the 2023 CONCACAF Gold Cup kick off.
Where can the CONCACAF Gold Cup be watched?
If you're passionate sports fan eagerly anticipating the live online broadcast of the CONCACAF Gold Cup, Footybite is a highly recommended platform for you. It stands out for its user-friendly interface, which makes it incredibly easy to navigate.
Whether you're using a computer, tablet, or smartphone, Footybite provides accessible streaming options that allow you to enjoy high-quality streams of various sports.
One of the standout features of Footybite is its comprehensive coverage of football. In addition to live streaming, it offers the latest football news, match highlights, expert opinions, and more.
It serves as a valuable resource for football fans looking to stay updated and engaged with the sport.
Furthermore, Footybite also provides access to Reddit soccer streams, which is known as a reputable source for soccer streaming.
While live sports streams may not be available directly on the platform's homepage, users can find unofficial connections to football events shared by other football fans.
While football is the main focus, Footybite goes beyond just that. It covers a wide range of sports, including rugby, boxing, UFC, F1, MotoGP, tennis, cricket, NBA, and NFL.
This diversity ensures that sports enthusiasts of all kinds can find content that suits their interests on the platform.
In conclusion, for sports fans eagerly awaiting the live online broadcast of the CONCACAF Gold Cup, Footybite is an excellent platform to consider. Its user-friendly interface, wide range of sports coverage, and access to reliable SOCCER STREAMS make it a valuable resource for passionate sports enthusiasts.