Beckhams Epic Conviction-How He Lured Messi to Inter Miami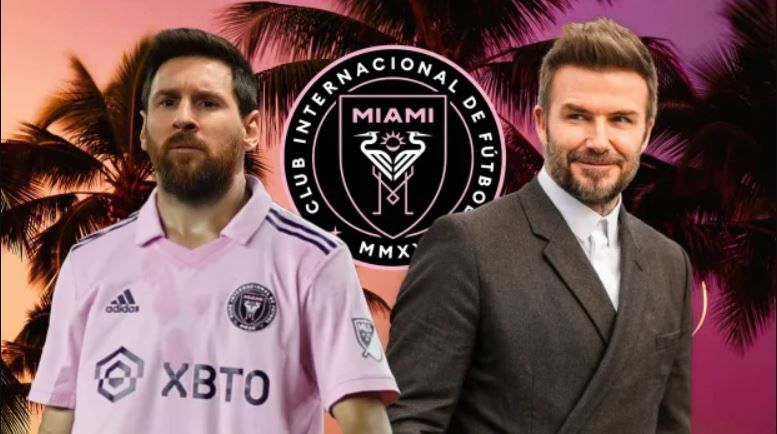 In the world of American sports, few events can rival the magnitude of David Beckham's recent signing of Lionel Messi for the club he co-owns, Inter Miami.
The soccer legend, known for his on-field excellence and impeccable timing, believes that this move will be one of the biggest in American sporting history.
The signing marks a significant moment for Major League Soccer (MLS) and the U.S., especially with the upcoming co-hosting of the 2026 men's World Cup with Canada and Mexico.
For a span of ten years, David Beckham and his associates dedicated unwavering efforts to bring Lionel Messi to Miami.The process of securing Messi's signature commenced with a laid-back conversation over a glass of wine during the initial stages of Beckham's ownership. Beckham and his partners met Messi's father and agent in Barcelona in September 2019, expressing their desire to have Messi play for their club one day.
Drawing on his own experience moving to LA Galaxy from Real Madrid, Beckham believes that Messi's decision was influenced by witnessing Beckham's successful transition and the long-term vision for Inter Miami.
Having signed a contract until winter 2025, Lionel Messi's deal is valued at approximately $50-60 million per year, marking the fulfillment of Inter Miami's long-held ambition.
When Messi finally signed, it was a dream come true for Beckham, who compared the feeling to his days as a player walking out at iconic stadiums like Old Trafford and Wembley.
Messi's arrival at Inter Miami is expected to be a game-changer for the club, the MLS, and soccer in America.
The acquisition represents the realization of Beckham and his partners' ten-year vision, viewed as a chance to establish a lasting legacy and motivate the future generation of soccer players in the nation.
Regarding his role as an ambassador for the 2022 World Cup in Qatar, Beckham defends his decision, stating that he saw it as an opportunity to bring change and engagement to the country.
He emphasizes the importance of communication and engagement to promote positive change.
On a personal note, Beckham reveals his desire to bring a women's team to Inter Miami, inspired by his daughter, Harper. He also confirms that his wife, Victoria, aka Posh Spice, does indeed sing in the shower regularly.
Overall, the signing of Lionel Messi is a significant milestone for Inter Miami and American soccer, reinforcing Beckham's commitment to leaving a lasting legacy in the sport.
Soccer fans eagerly anticipate the impact of having Messi in the MLS and look forward to the upcoming 2026 World Cup co-hosted by the U.S., Canada, and Mexico.